THE GO8 AND CHINA WORKING TOGETHER; STRONG AND SUCCESSFUL RESEARCH PARTNERS
A series on the ongoing research partnership between the Group of Eight and China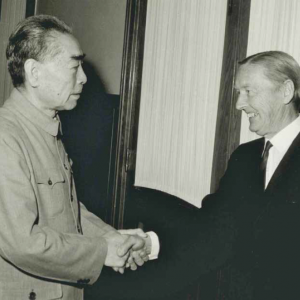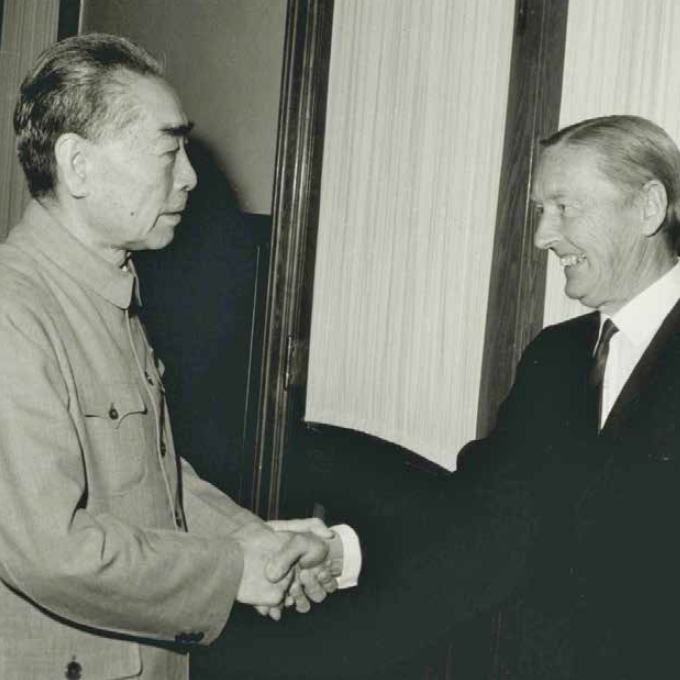 Sydney's science pioneer in Mao's China
Fifty six years ago, a Go8 researcher from the University of Sydney became the first Australian researcher, and one of the first Western scientists, to set foot in modern China.
Richard North tells the remarkable story of Wilbur Christiansen and his lasting contribution to Australia's university research relationships with China.
Cervical cancer vaccine now in China
One of Australia's most well-known medical breakthroughs, the cervical cancer vaccine Cervarix, has been approved by the China Food and Drug Administration and has been distributed through GlaxoSmith Kline China since early 2017. The ground-breaking innovation, along with the Gardasil vaccine, is the result of decades of work by the University of Queensland Professor Ian Frazer and the late Chinese virologist Dr Zhou Jian. The pair's vision to protect women against cervical cancer has resulted in more than 205 million doses of the Cervarix and Gardasil vaccines distributed in 130 countries, reducing the number of deaths by cervical cancer by around 250,000 each year.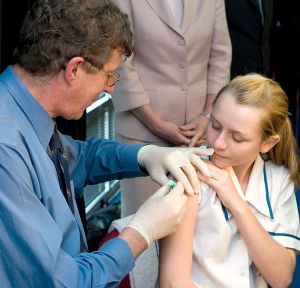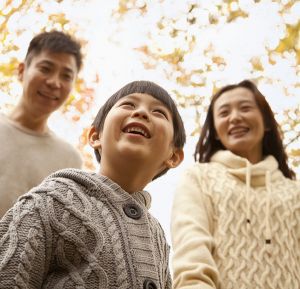 Trial helps parenting in China
The first randomised controlled trial of a western-developed parenting program in mainland China has been found to have a positive effect on families concerned about their child's academic performance. The Triple P – Positive Parenting Program, an initiative of the University of Queensland's Parenting and Family Support Centre, has a proven ability to increase parental confidence and to reduce child adjustment issues. Chinese parenting practices have changed in recent decades and, today, obedience-focused parenting is increasingly being replaced by more egalitarian approaches. As a result, China's Ministry of Health has aligned itself with the program, and is helping facilitate paediatrician and psychiatrist training in Triple P methodology throughout the country.
Chinese and Australian scientists to develop flexible electronics applications
The University of Melbourne's Professor Paul Mulvaney leads a project to develop flexible graphene electronics after successfully receiving funding from the Australia-China Science Research Fund (ACSRF). This $900,000 is Government funding for universities to work specifically on joint projects with Chinese counterparts. It enables Chinese and Australian scientists to develop flexible electronics applications. The University and its lead research partner Chongquing Institute of Green and Intelligent Technology also partner with Wuhan University of Technology, Nanjing University, Monash University, and industrial partners CSIRO, Agilent Technologies and Chongquing Moxi Technology Co, developing low-cost flexible solar cells and near-infra red technology using graphene, one of the most exciting new materials to have emerged in the past 50 years. Graphene opens up potential new products across a wide range of optics, electronics, spectroscopy and energy applications. Professor Mulvaney is a Professor of Chemistry in the School of Chemistry and Bio21 Institute at the University of Melbourne, and the Director of the Centre of Excellence for Exciton Science. He is an internationally recognised expert in the physics and chemistry of nanoscale materials.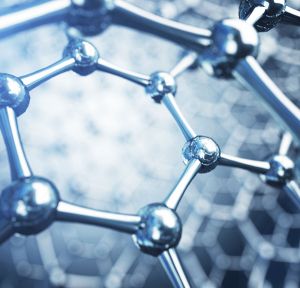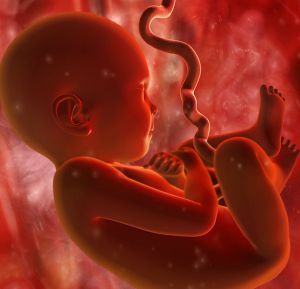 Study to reveal pollution impact on infants
A complex, world-first study led by Dr Yuming Guo from the Monash University's School of Public Health and Preventive Medicine and colleagues at Peking University and China's National Research Institute for Family Planning has revealed the impact of pollution on preterm births. This knowledge could help prevent the leading cause of death of infants and young children worldwide.
$8 million partnership to drive innovation
The UNSW-Jiangsu Industrial Technology Research Institute Collaboration Fund is an $8 million investment that will support 10 major projects in technological innovation undertaken by UNSW researchers and Chinese institutes. It is part of the Torch Innovation Precinct, a $100 million partnership launched in 2016 that will deliver funding for Australian research through the first Torch science and technology park outside China. The precinct, based at UNSW, will see collaboration between Australian research teams and major Chinese companies with the capacity, capital and access needed to translate research breakthroughs into new products, technology and services.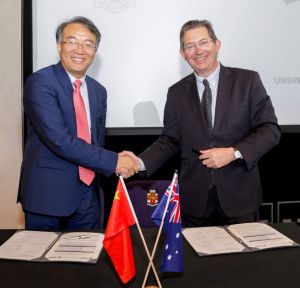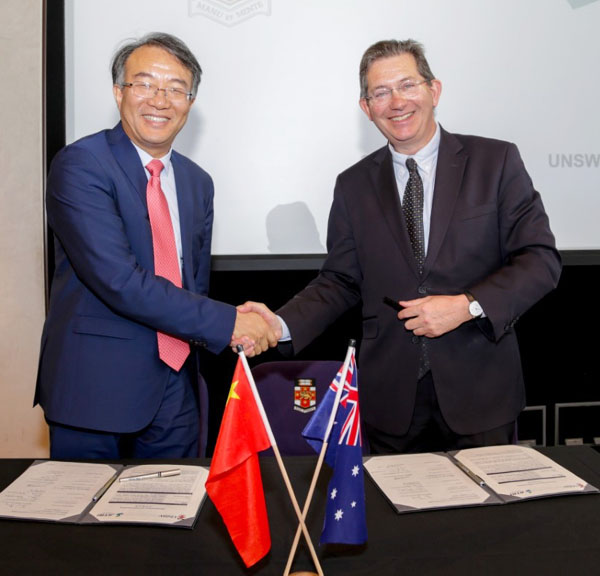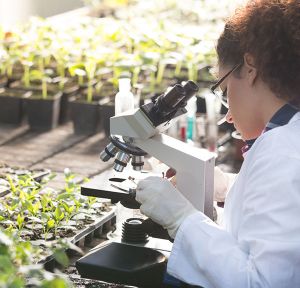 Funding to improve farm productivity & sustainability
Funded in December 2015 by the Australia-China Science and Research Fund (ACSRF), the University of Melbourne's Healthy Soils Centre is investigating soil resilience to threats such as drought, degradation and climate variability, with the ultimate goal of sustainable food production with minimal detrimental impacts on society and the environment. The Centre will introduce new technologies and management practices that will improve farming productivity and sustainability within both Australia and China, with broad social implications for national food security and the sustainability of rural communities. Other project partners include the Chinese Academy of Sciences and the University of Western Australia.
Joint research to boost marine science
Collaboration between Zhejiang University's Oceans College and the University of Western Australia's Oceans Institute promotes complementary expertise and a joint vision to drive economic growth in oceans and marine development in both China and Australia. UWA and Zhejiang University are committed to establishing joint research programs and laboratories to establish closer links between marine researchers.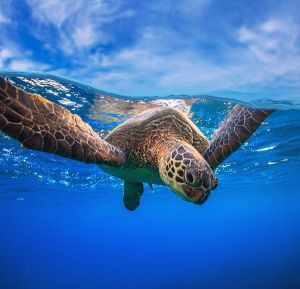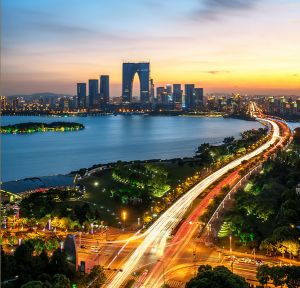 Partners establish joint graduate school in Suzhou
In 2012, Monash University announced it had been granted a license to operate as a university in China, the first Australian university to do so. Monash partnered with Southeast University to establish the Southeast University-Monash University Joint Graduate School located in the Suzhou Industrial Park. The Graduate School offers a Joint PhD program in the fields of Arts, Engineering, Information Technology, Science and Business and Management. Students spend at least one year at Monash University in Australia, and are co-supervised by academics at both institutions. The Graduate School is complemented by a Joint Research Institute (JRI).
New alliance to further neuroscience research
The University of Sydney and Fudan signed a partnership agreement in May 2019 that will establish a Brain and Intelligence Science Alliance between the two universities. Research will focus on cognitive neuroscience and brain disorders, along with the ethical implications of artificial intelligence. The two universities have also agreed to make funding available on a competitive basis for joint research and education projects, to be judged by academic panels from Sydney and Fudan.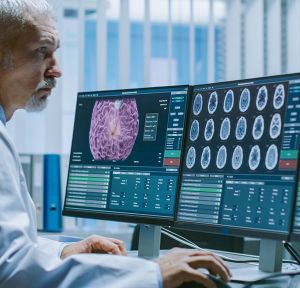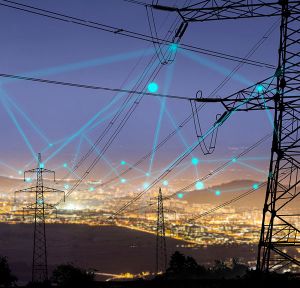 Partnership eyes future energy networks
The University of Sydney has forged a research alliance with Tsinghua University that focuses on energy networks. Joint research is taking place into power and energy engineering systems, and the economic and regulatory environments for future energy networks.
Joint enterprise to fast track commercialisation
The Monash Technology Transformation Institute (MTTI) is a new centre for R&D launched on 29 May 2019 in the Pingshan District of Shenzhen, China. MTTI is the largest commercialisation partnership negotiated between an Australian university and China. MTTI combines the expertise of Monash University, Chinese government and commercial partners to bring IP to the investible stage. The institute provides R&D funding and commercialisation expertise to drive medicine, medical devices, engineering, software and other innovations to China and global markets with the potential to change millions of lives.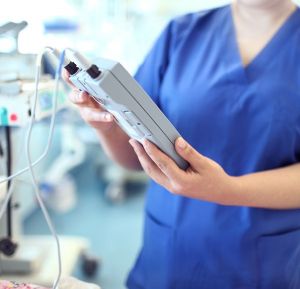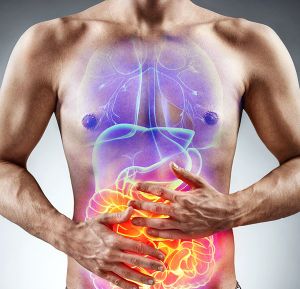 Researchers partner to study bowel health
University of Queensland Diamantina Institute Professor Mark Morrison is part of the Eastern Inflammatory Bowel Disease Gut Microbiota (ENIGMA) project, an international investigation into the causes of Crohn's disease (CD). The study, which involves researchers from The Chinese University of Hong Kong and inflammatory bowel disease (IBD) partners in mainland China, is examining how interactions between ethnicity, geography, diet, and the gut microbiome are involved in CD in both Asian and western populations. The populations of China, Hong Kong SAR, and Australia are experiencing a rapid increase in rates of gastrointestinal diseases, particularly CD and IBD.
Australian architects help shape China
University of Queensland researchers will explore how the ingenuity and expertise of Australian architects contributes to improving the quality of life among Chinese citizens. The Australian Embassy in Beijing and Australian Consulate-General in Chengdu have commissioned a UQ team to undertake the project. The Head of the School of Architecture Professor Cameron Bruhn said the team would also look at the emerging investment in public and community projects by governments in China. "Australian architects have been living and working in China since the early 1980s," Professor Bruhn said. "The scope and impact of their work exemplifies the economic and cultural success of Australia's professional services exports."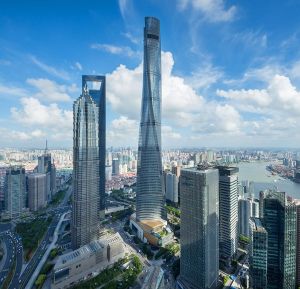 Partners link to improve food value
The Food Innovation Centre at Monash University offers a range of support to businesses in the food industry, from front-end consumer services, design and visualisation of ideas, innovation programs and deep technical expertise in areas such as food chemistry, packaging design and food ethics. In 2016 a strategic partnership was launched with the Nutrition and Health Research Institute (NHRI) of China's biggest food company – state-owned COFCO Corporation. The Institute focuses on systematic research of nutritional requirements and metabolic mechanisms, with the goal of improving the nutrition and health value of livestock feeds and human foods. The Centre will help unlock a vast array of opportunities for the food industry.