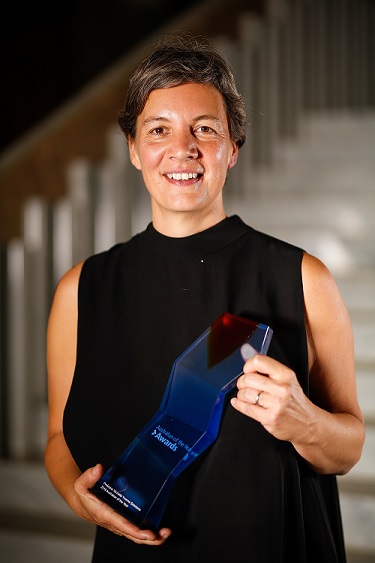 Congratulations Australian of the Year 2018!
The Go8 is extremely proud and pleased to be the home of 2018 Australian of the Year, physics Professor Michelle Simmons.
Professor Simmons of UNSW Sydney, is a world-leading researcher in quantum computing. Her research goal is to build a quantum computer that is powerful enough to solve complex problems in minutes, compared with thousands of years. As part of this research journey, the Professor has already developed the world's thinnest wire, and created the first transistor made from a single atom; together with her team, putting the UNSW quantum physics department on the global map.
Seen as one of the world's top scientists in what is called "the space race of the computing era", her work has the potential, for example, to revolutionise drug design, weather forecasting, self-driving vehicles and artificial intelligence. In her acceptance speech Professor Simmons praised Australia. "I firmly believe there is nowhere else in the world better to do scientific research and challenge what is possible".