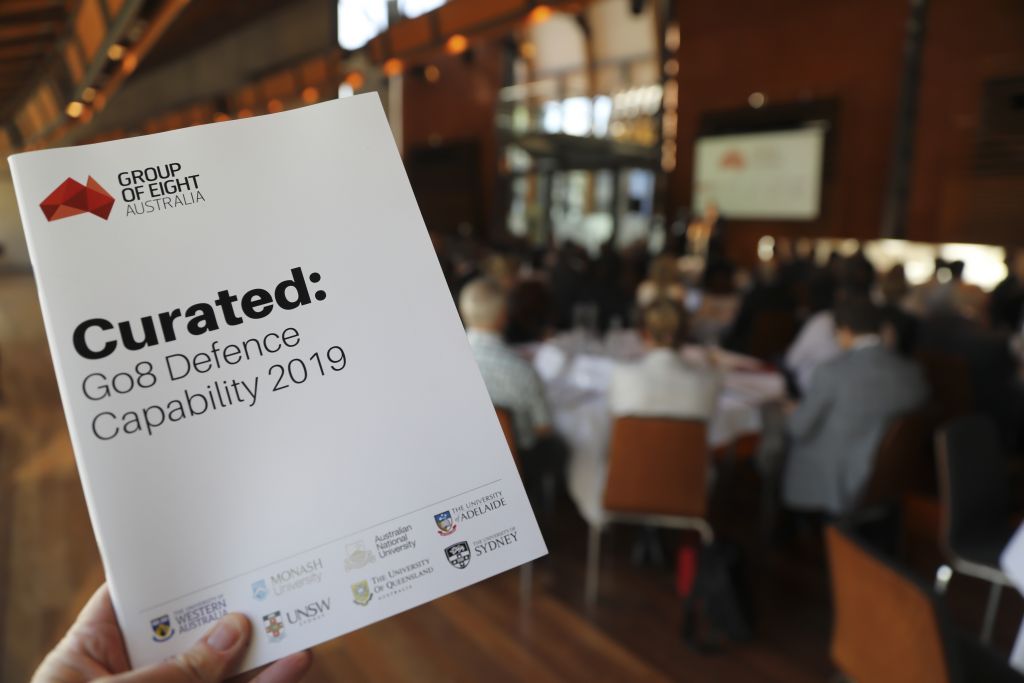 The Go8 Defence Collaboration and Commercialisation Summit brought together more than 130 representatives from Government, Defence, Defence Industry and our universities to discuss the key issues impacting how defence innovation is advanced in Australia.  In addition to workforce and policy issues, the ways in which Go8 research capability across technological readiness levels can be found and employed was a key point of discussion.
Go8 Defence Collaboration and Commercialisation Summit Program and Discussion Paper
The Go8 Defence Capability Statement was launched at the Summit by the Go8 Chair, Professor Dawn Freshwater,  Vice Chancellor of The University of Western Australia. It is a key guide for Defence and Defence Industry of what expertise, research foci, research collaborations and research infrastructure, relevant to defence, exist in Go8 universities. Importantly, the guide advises who are the current key personnel and experts and provides a central contact point for each university on defence.
Go8 Defence Capability and Commercialisation Capability Statement 2019